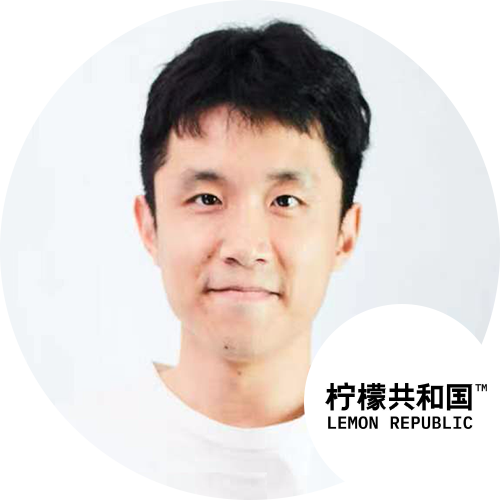 Simon Geng
CEO
Lemon Republic
Simon Geng, the founder of Lemon Republic, a serial entrepreneur, has more than ten years of experience in juice beverage business. "Lemon Republic" was established in 2020, which is a brand focusing on research and development of lemon beverages. The product growth rapidly and became the No. 1 flavored beverage category on "Tmall Double Eleven" within a year of its launch. The company will expand horizontally around the "lemon" flavor, deeply understand the upstream business model, and create a new industrial universe.
---
Event Introduction
Start Ups
 · 12/23 (Day 5)
Start Up, Stand Out
Supply Chain & Channel
11:00
[Panel Discussion] Enhance Differentiation from the BEGINNING
Consumers are gaining deeper and more professional knowledge about good products. In front of shelves, an increasing number of consumers read ingredients list and nutrition facts. On the Internet, there is more professional interpretation and discussion.
Less fancy marketing gimmicks, more genuine value, and build a moat of differentiation from the source. First-rate ingredients from the world, healthier substitutes, special processes, functional ingredients, anything else we can do to innovate from scratch?