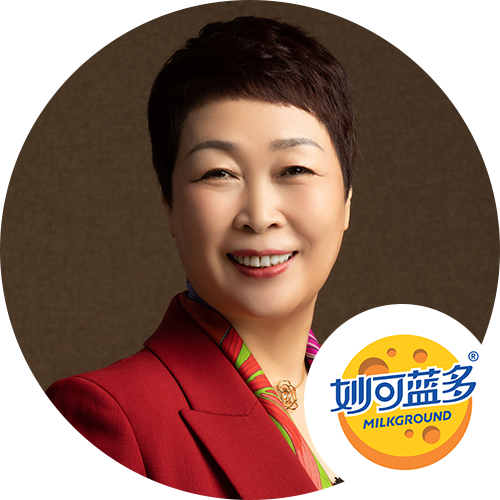 Xiu Chai
Founder & CEO
Milkground
Ms. Xiu Chai, EMBA, founder and CEO of Milkground (600882). Set up in Shanghai in 2016, Ms. Xiu Chai focused on cheese and promoted cheese into Chinese tables. She made Milkground the No.1 brand in China's cheese industry within five years and led China's dairy industry to a new era of cheese development!
As the first cheese enterprise winning China Food and Health Seven Star Award, the most influential award in China's food industry, Milkground was selected into the National CoolTop100 Brand and China's Top Ten Influential Brand. Milkground was also the first one in China awarded Gold Award in International Cheese and Dairy in Nantwich, UK, regarded as the Oscar in the cheese industry. China's cheese ascended the stage of the world ever since then.
"Leading Industry, Leading Enterprise and Leading Figure" is the best interpretation of today's achievements of Milkground. Practicing the mission of "Bring cheese into every family", Ms. Xiu Chai is known as the "Cheese Queen" in the industry.
---
Event Introduction