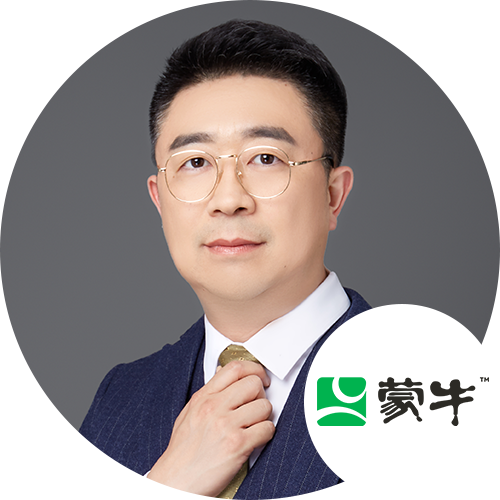 Felix Yiyi Chen
VP & Head of Strategy and Investment Management
Mengniu Group
Mr. Felix Yiyi Chen is currently a vice president of Mengniu Group and is responsible for the strategic and investment management. Over 25 years, Mr. Chen has successively worked for several well-known international companies and listed companies in Hong Kong and Mainland China including Nestle, International Paper, Tetra Laval group - Sidel, China Resources Enterprise, serving as national commercial manager, North Asia regional director, strategic vice president, president and executive director and other senior management position. Mr. Chen has served in the fast-moving consumer goods industry such as dairy and retail industry for many years.
He has had extensive experience in the industrial operation integration, strategic planning management, and corporate cooperation and mergers and acquisitions and industry-wide vision and international business experience. Mr. Chen graduated from Fudan University with Bachelor's degree in law.
---
Event Introduction
Plenary Session
 · 12/19 (Day 1)
10:20
[Global Insight] Overview of Global Food & Beverage Industry
Global food & beverage manufacturers are challenged by higher prices of raw materials, supply chain disruptions, higher labor cost, energy price surges and more stringent environmental regulations. The FAO Food Price Index indicates that global food price hits a 10-year record high. Flexibility and responsiveness in manufacturing and logistics are unprecedently important for brands and manufacturers.
· What are the global trends that are reshaping the food & beverage industry?
· Apart from price upswing, what are the exponential technologies available to companies to cope with uncertainties in the macro environment through agile execution?