Structure and Material Design | Full starch foam board
Guangzhou Green-Fill Material Technology CO. LTD
Country
中国(China)
Official website
www.gfill.com
Company Introduction
Guangzhou Green-Fill Material Technology CO. LTD. is a high-tech enterprise in Guangdong province, which is incubated by China-Singapore International Joint Research Institute and integrates research and development, production, sales and commercial promotion. The company is mainly committed to the development of natural polymer materials, materials with environmental protection, low carbon, consistent with sustainable development and relatively low cost characteristics, in the market is very competitive. In particular, we have developed TPS (thermoplastic starch) foam material with non-food starch (the first international foam material and products made of all starch), which can completely solve the problem of white pollution caused by buffer packaging and the price is controllable.
Images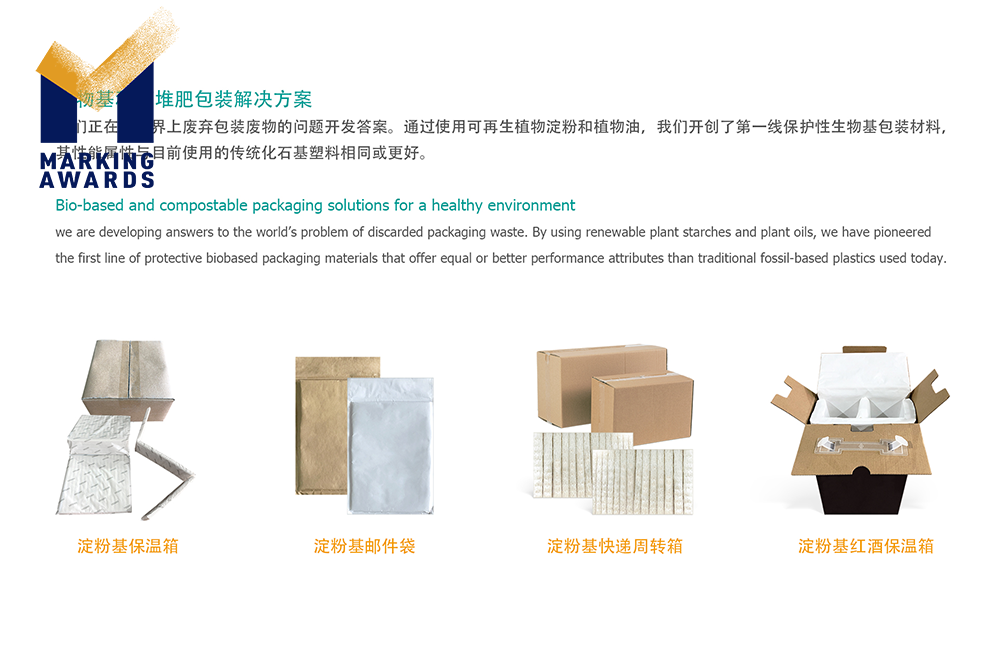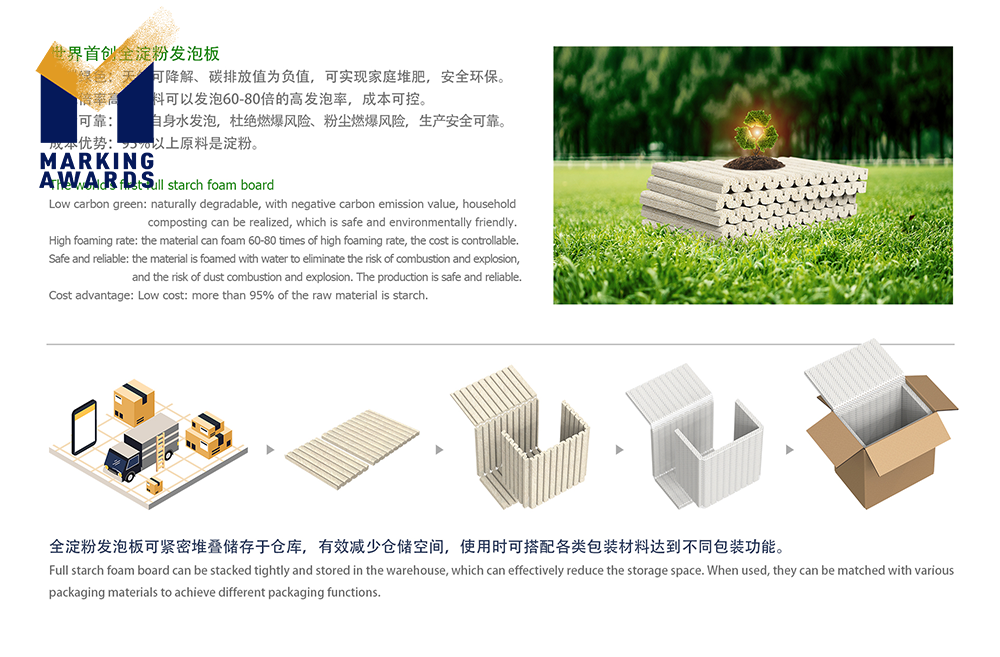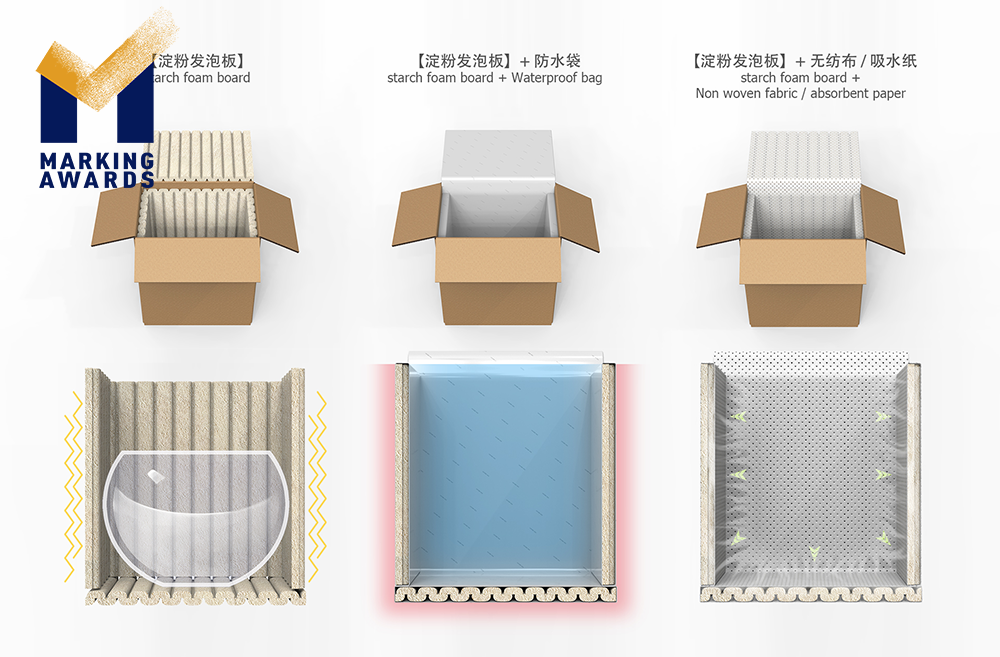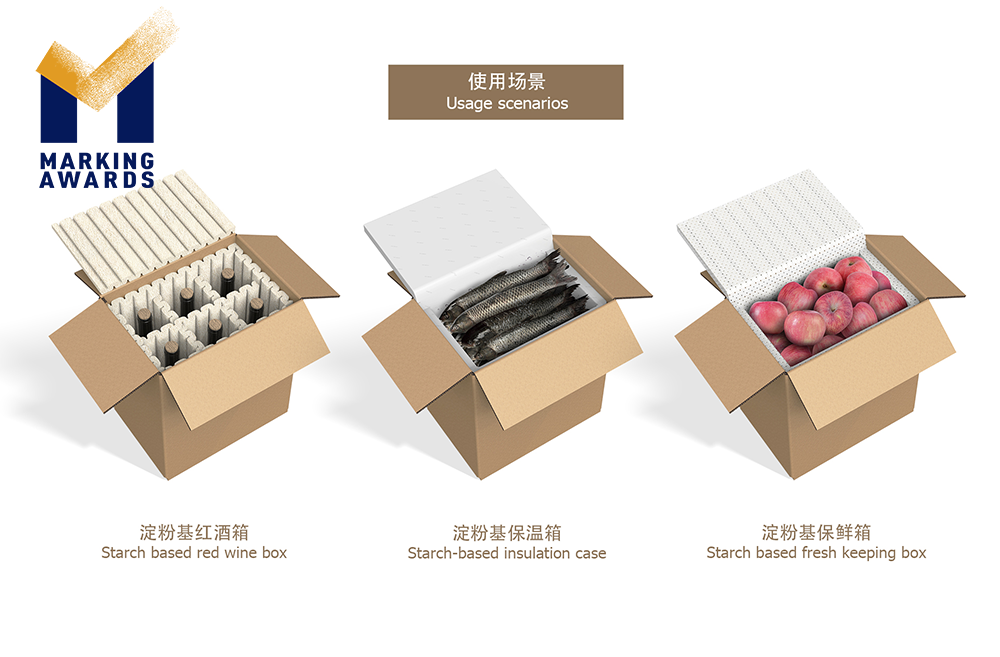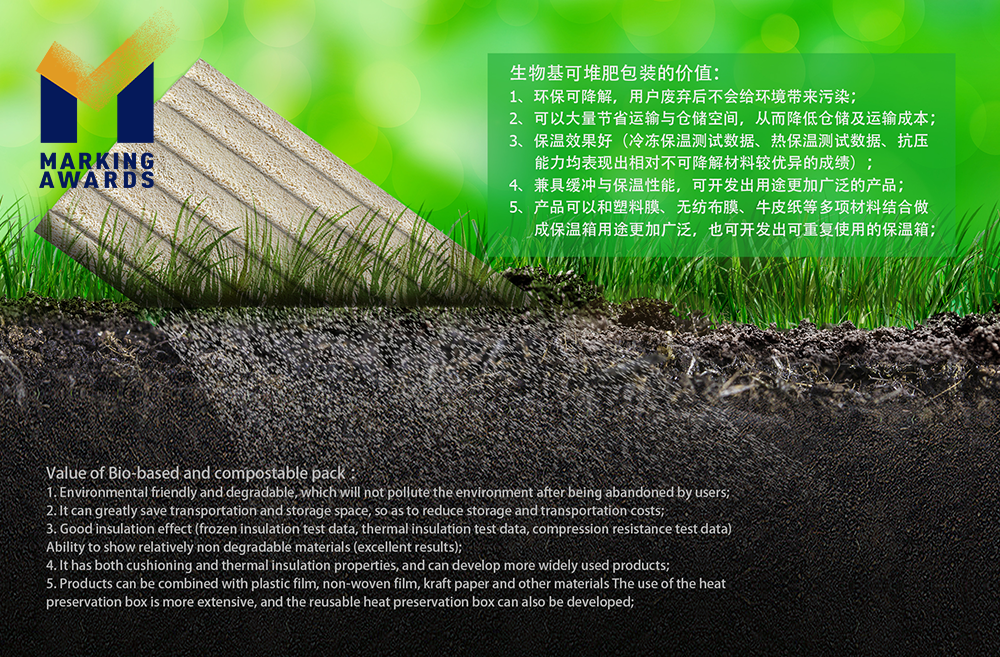 Brand Name
Green-Fill Material
Designer Name
Professor Yu Long, Professor Liu Hongsheng,Zhang Zheyi,Qiu Qilian
Position of Designer
Chief scientist
Client
无
Target Group
Starch foam board has the characteristics of cushioning, thermal insulation and other functions. Taking this as the core material, it has developed various customized logistics buffer packaging products, environmental protection buffer express bags and multi-functional product boxes suitable for special commodities, which are suitable for cosmetics, medicine, health products, biological agents, lamps, ceramics, electronic components and other industries.
Major sales
电商 E-commerce; 大型商场 Shopping Mall; 其他销售渠道 物流缓冲包装行业
Positioning
大货 Mass Production
Design Story
Full starch foaming products were initiated and industrialized by Professor Yu Long during his work in Australia. full starch transparent sheets and thermal vacuum molding products are at the international leading level. full starch foamed board can develop various logistics buffer packaging products to replace non environmental protection EPS, so as to realize full degradation and zero pollution. In addition, full starch foamed board can also be recycled together with cartons. Truly realize green environmental protection and fully degradable packaging with zero pollution and zero waste.
Highlights
Starch foam material to solve the cushioning packaging industry six pain points Waste disposal problem: recyclable compost degradation Production process safety problem: using steam foaming technology, green safe processing Environmental protection: buffer material can be completely degradable, to solve the environmental pollution of buffer packaging Cushion material molding, transportation, storage costs: box buffer products can be folded, storage costs are low Contradiction between environmental protection and cost: let environmental protection and cost no longer become opposite, low cost to achieve environmental protection attribute Cushioning transportation problem of fresh and wine products: it has the characteristics of soft cushioning and hard cushioning, and has the function of preservation and heat preservation.
Market Performance
无
Material
其他
Craft
Independent research and development of extrusion foaming process
Does the design solve the problems that are common across the product category?
Solve the problem of EPS foaming white pollution and replace the existing logistics buffer non environmental protection packaging.
What functional designs of the work have enhanced the user experience?
In addition to being a buffer material, consumers can also combine starch plates and starch particles into different toy shapes. They can also be used as organic nutrients for gardens and feeds for animals and poultry.
Does the work consider sustainability (environmentally or commercially, or both)?
Full starch environmental foam material makes environmental protection, sustainable change more simple; Easier to implement