1. Introduction
FBIF iFood Show as a concurrent exhibition of FBIF (Food and Beverage Innovation Forum), focuses on innovation and aims to provide F&B companies with a professional display and communication platform, complementing the forum and jointly promoting the industry development.
At present, FBIF has held nine sessions, and FBIF 2023 has attracted participation from over 5580 food and beverage companies worldwide. The exhibits cover multiple categories including dairy products, beverages, snacks, alcohol, convenience foods, functional foods, ingredients, OEM, packaging, design, marketing, etc. It is expected that the total population will reach 47000 by 2024.
Click to see FBIF2023 Sponsors
Warm Reminder: Buy Exhibition Tickets
2. Venue Map
2.1 Venue Map (Forum & Exhibition Area)
2.2 Exhibition Area Map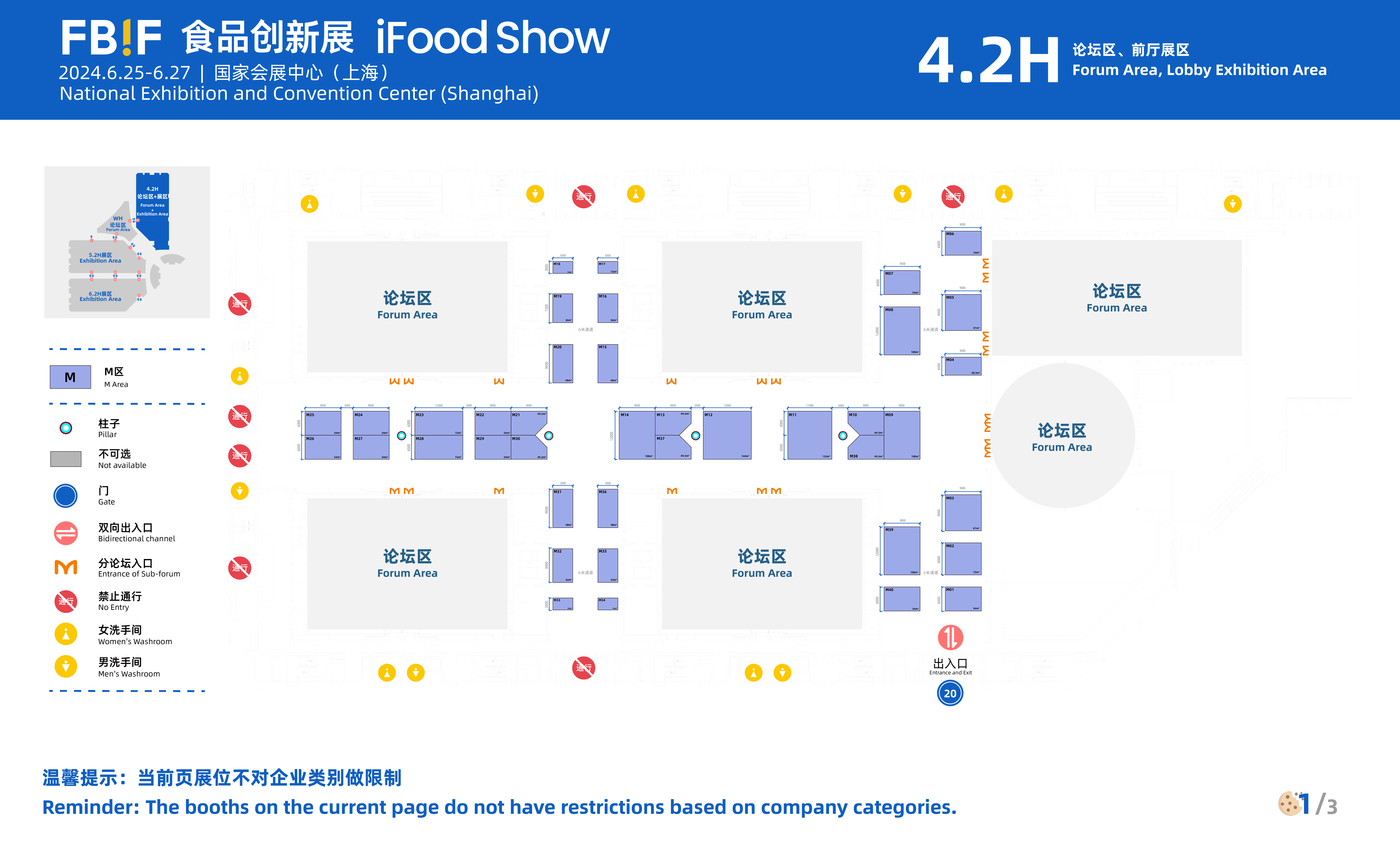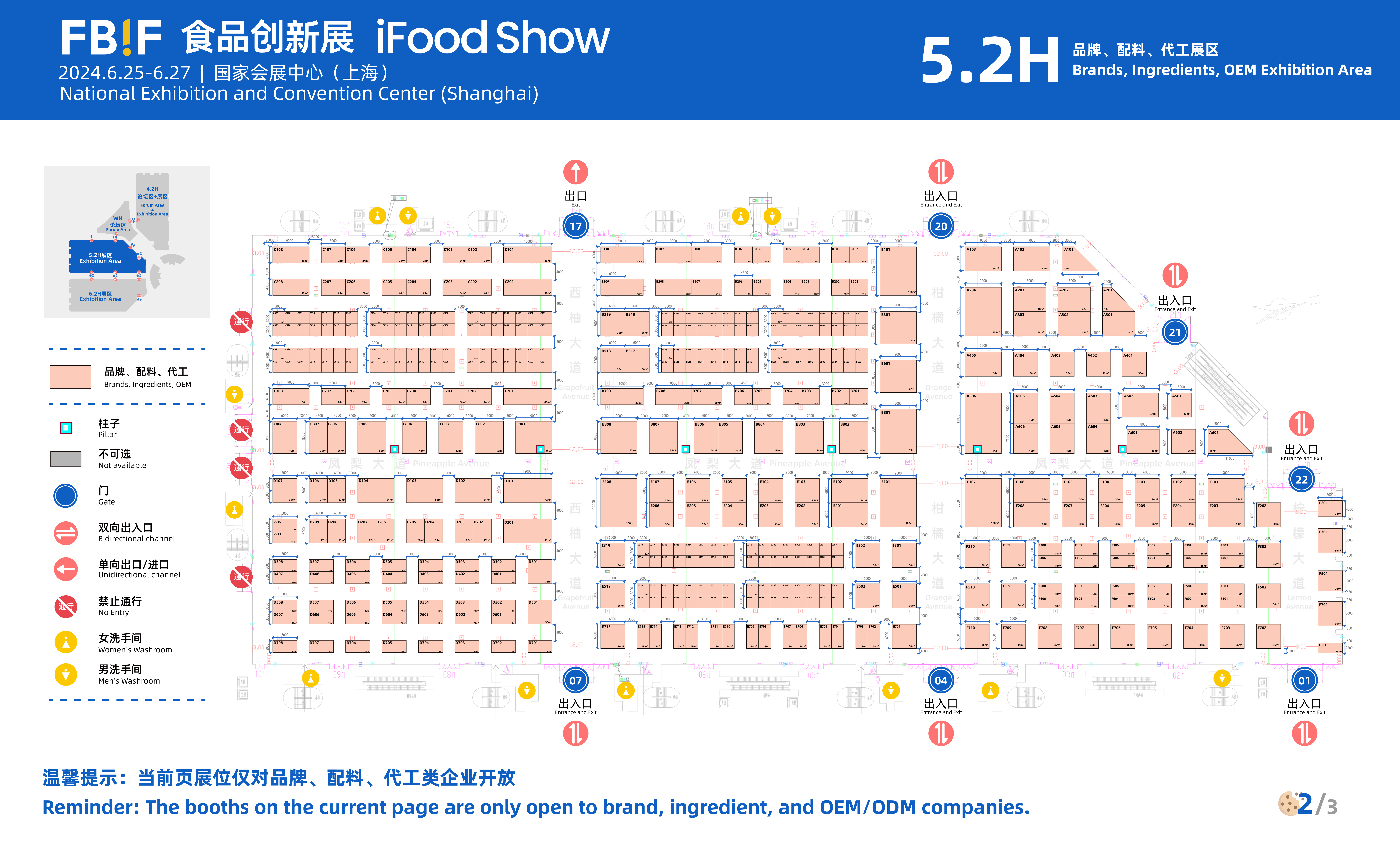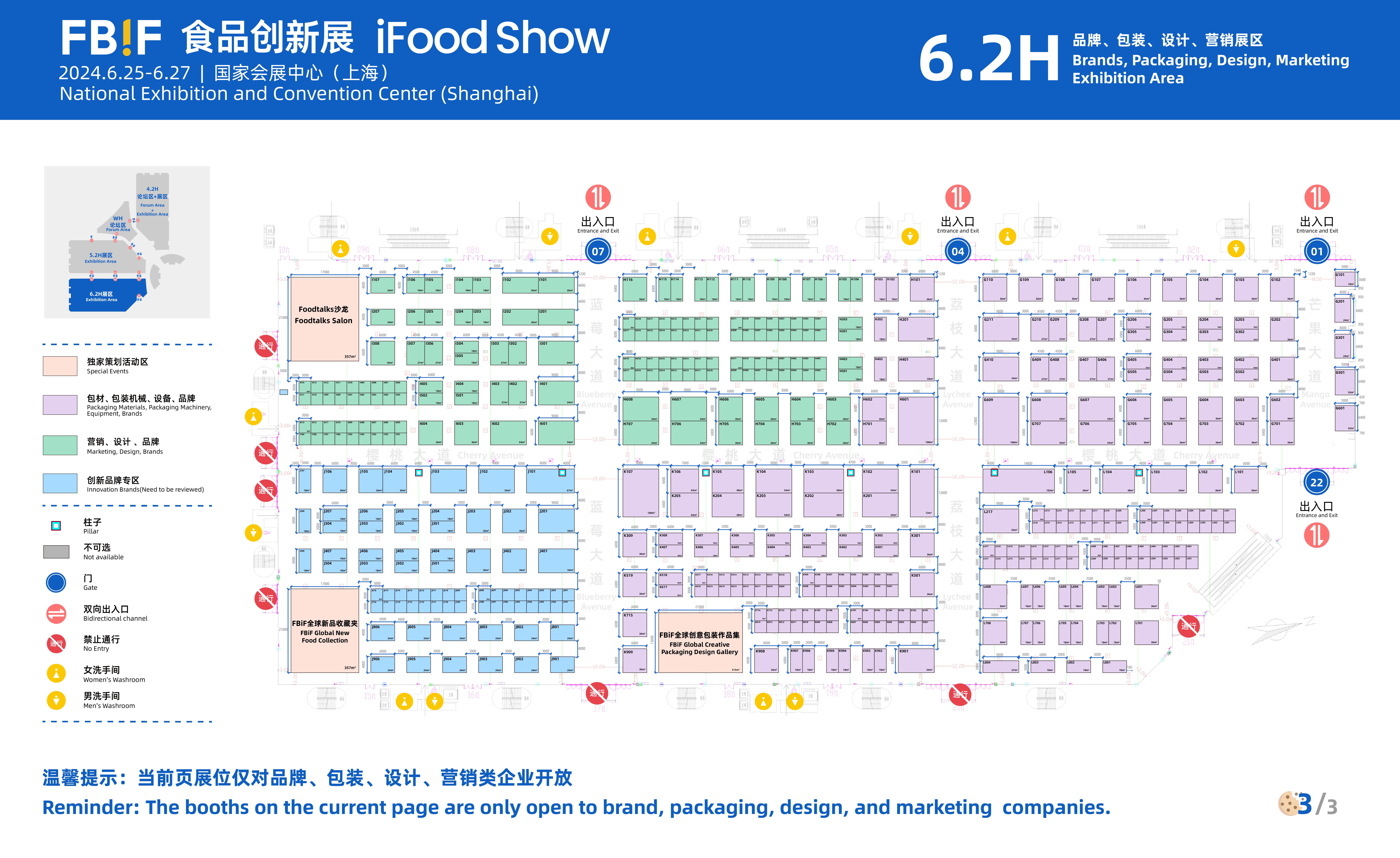 3. Special Events
In previous FBIF Exhibitions, special events have always been attention and anticipation of audiences, and have always been the core of iFood Show!
The special events of iFood Show 2024 will deeply focus on innovations. It consists of FBiF Global New Food Collection, FBiF Global Creative Packaging Design Gallery and Foodtalks Salon. Besides of product display, content sharing, on-site tasting and trends explorations, there are plenty of interactive forms in depth, which are waiting for you to unlock.
Three special events of this year will upgrade in products, packaging, designs, content-sharing and other aspects:
Area upgrades - More than 1000㎡ in all
Present upgrades - Collecting the most dazzling innovative products and packagings at home and abroad
Content Upgrades - The most inspiring content sharing of the industry, the most popular brands, the most comprehensive innovation solutions, which let innovations go from ideas to implementations!
Strive to create better thematic contents and exhibition experiences, to convey more valuable industry trends to the audience. The brand new iFood Show 2024 will also bring you much more surprises!
Click for detailed introduction and agenda of Special Events

4. Wow Moments