Go to FBIF2023 info page.
1. Introduction
FBIF iFood Show as a concurrent exhibition of FBIF (Food and Beverage Innovation Forum), focuses on innovation and aims to provide F&B companies with a professional display and communication platform, complementing the forum and jointly promoting the industry development.
In 2023, the exhibition area of FBIF will expand to 62000 square meters, with an estimated 900+ exhibitors. As of March 12, 2023, more than 700 exhibitors have booked booths, including 195 brands (wine, snack food, convenience food, beverage, plant-based food, dairy products), and 520+ suppliers (290+ food ingredients & OEM, 130+ packaging & equipment, and 80+ marketing & design). In addition, there are seven special event exclusively planned by the organizers throughout the exhibition journey.
Click to see FBIF2023 Sponsors
Warm Reminder: Buy Exhibition Tickets
2. Venue Map
2.1 Venue Map (Forum & Exhibition Area)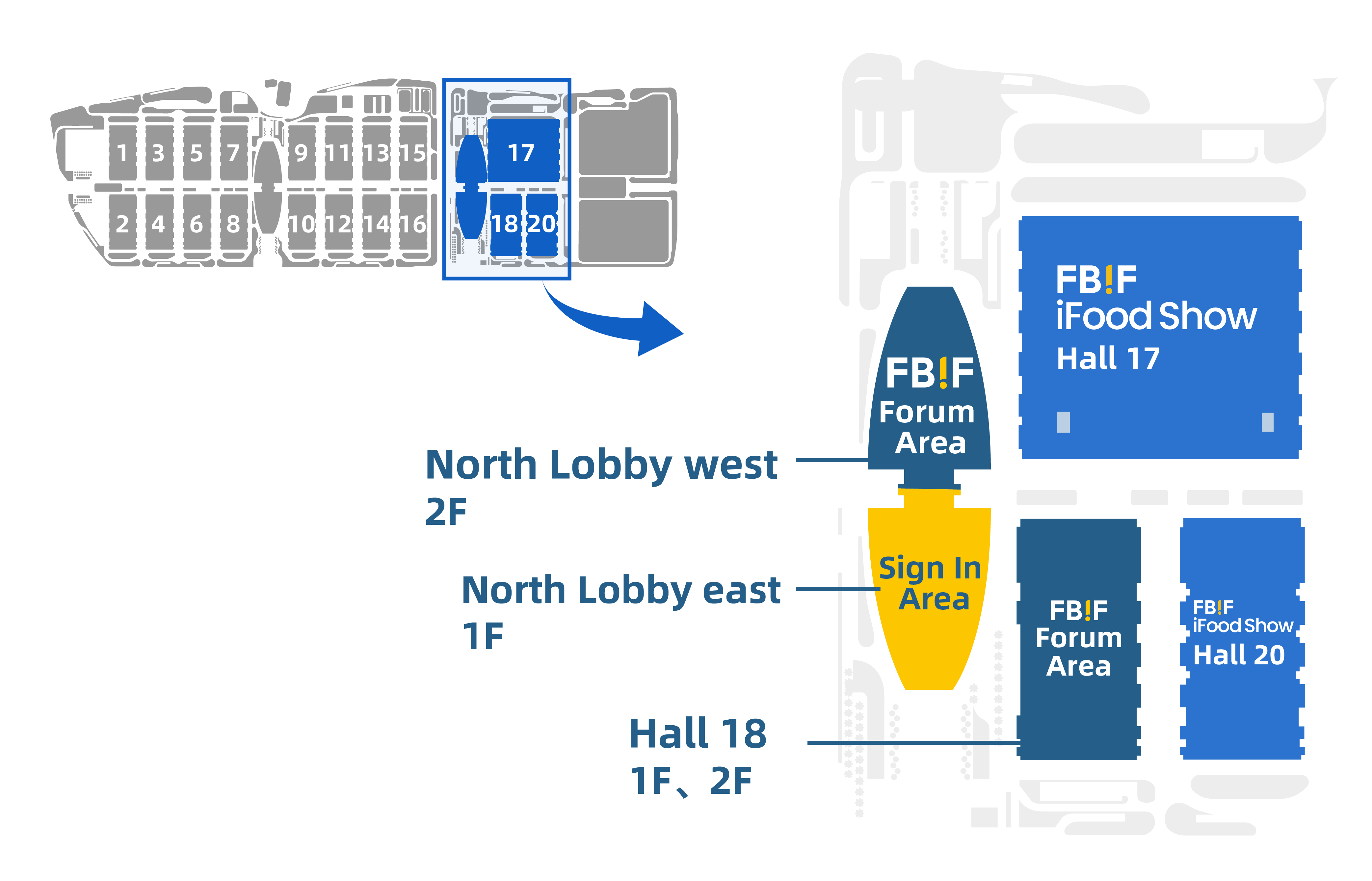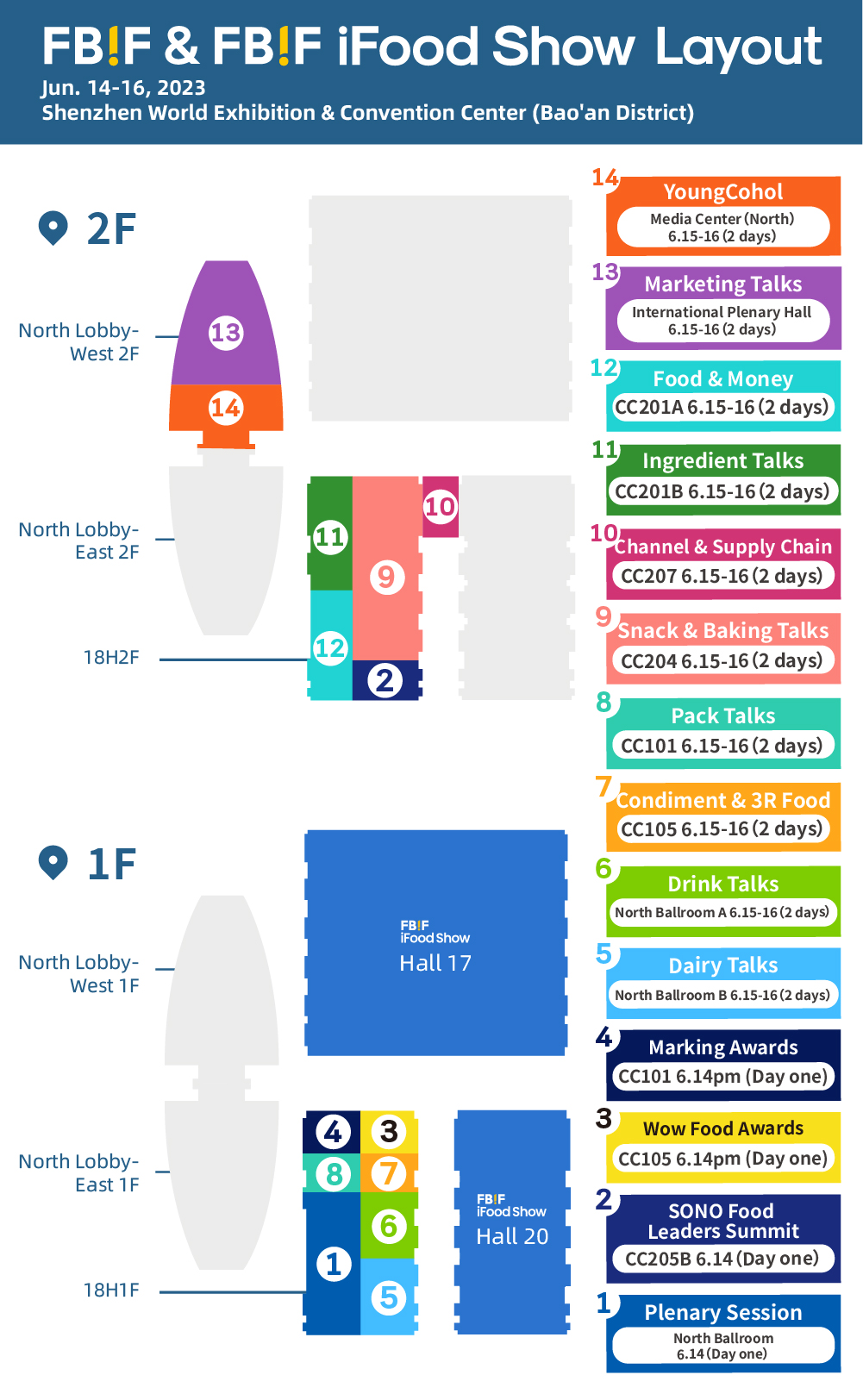 2.2 Exhibition Area Map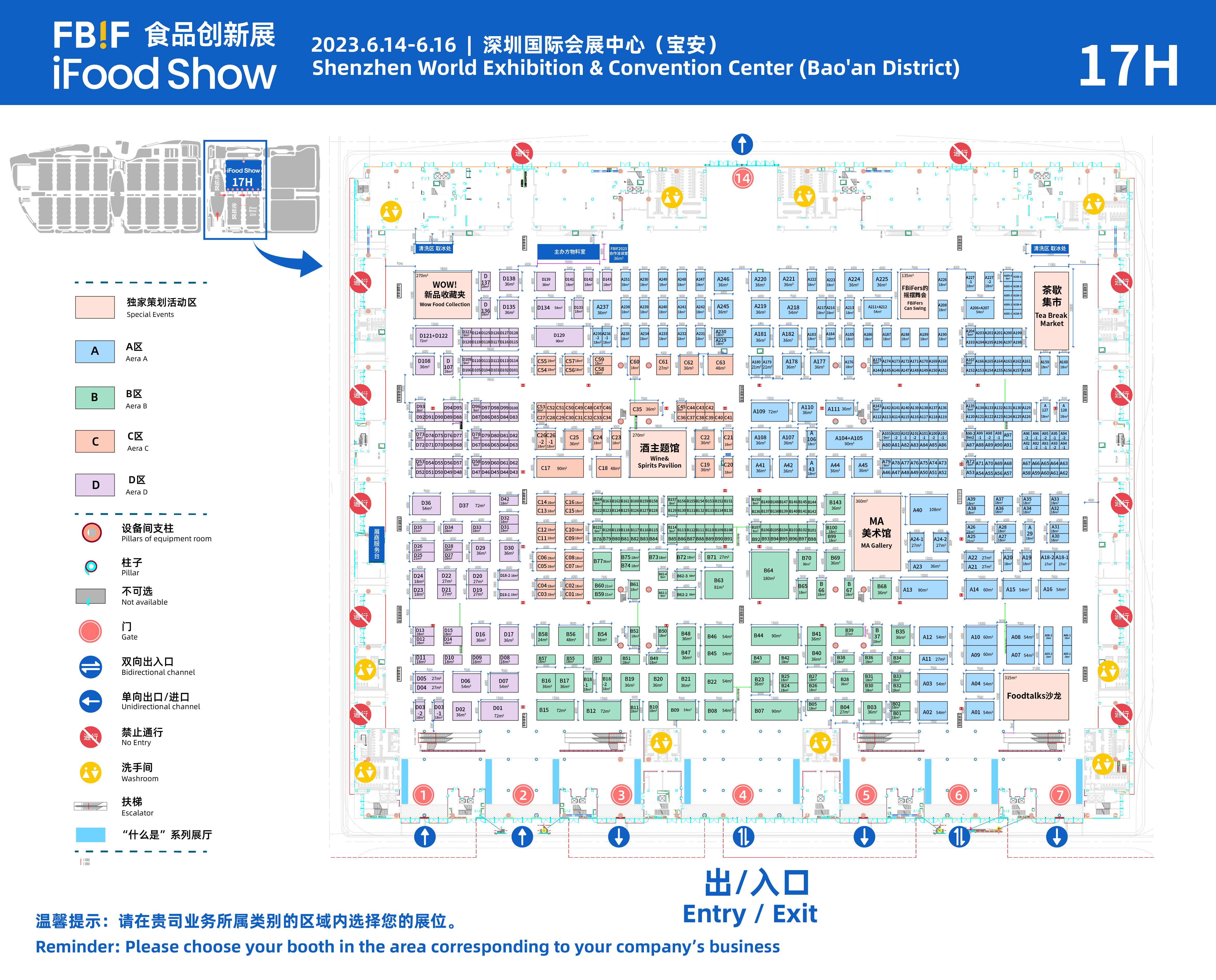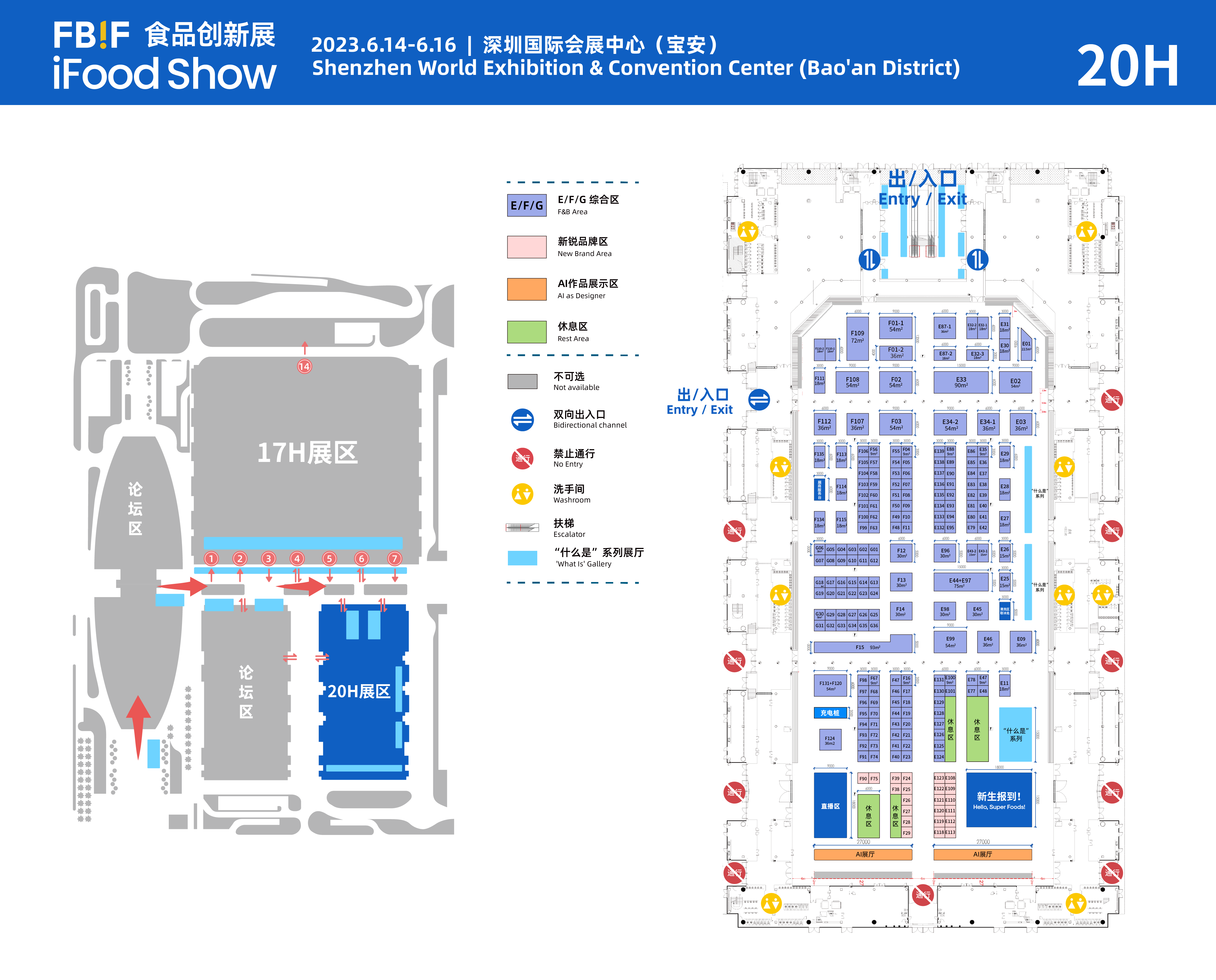 3. Special Events
In previous editions of FBIF Exhibition, special events have been the focus of much attention and anticipation, and have always been at the core of the show!
Apart from the four existing special events Foodtalks Salon, Tea Break Market, MA Gallery, and Wow Food Collection, three new ones are added to FBIF iFood Show 2023: Wine Museum has been upgraded to a Wine&Spirits Pavilion, forming a wine-themed block together with the surrounding wine brand exhibitors. Hello, Super Foods! is going to provide a more influential release platform for innovative products. And FBiFers Can Swing! is made for the audience to relax and socialize easily!
And the seven special events will be comprehensively upgraded this year:
Area upgrades - 2-3 times that of last year
Present upgrades - Unique thematic exhibiton styles
Content Upgrades -

Deeply cultivated innovation integrated by speeches, display, and onsite tasting
To provide a better content and viewing experience, and to convey a more valuable industry trend to the visitors, countless surprises are waiting for you at FBIF iFood Show 2023!
Click for detailed introduction and agenda of Special Events

4. Wow Moments