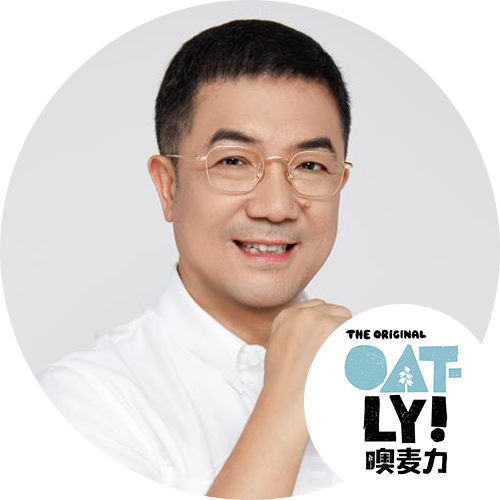 David Zhang
President Asia
OATLY
Mr. David Zhang, joined OATLY in 2016, currently serving as President Asia. Since then Mr. Zhang leads his team to launch OATLY brand in China and expands the roadmap to other Asian markets recently. Under Mr. Zhang's leadership, OATLY has spearheaded the food & beverage industry to establish the new "plant-protein" category in China. The brand then further expands the category with like-minded industry players. Mr. Zhang and his team are committed to promote the brand as a healthy, sustainable, and cool & energetic lifestyle, with an aim to drive sustainability as a mainstream lifestyle in local market. Three years after entering China, OATLY has gone from ZERO business to becoming the leading oats plant-based brand; the plant protein category has risen from ZERO to booming.
Due to his unremitting efforts to push plant-based categories forward, Mr. David Zhang was awarded as "Person of the Year in Food and Beverage Industry" by the authoritative industry media FBIF in 2021. OATLY's success in China was considered a "business miracle" by the Cheung Kong Graduate School of Business and received the "2021 Excellent Management Award" by Harvard Business Review China.
Mr. Zhang has more than 20 years of experience in corporate management roles. Before joining OATLY, he served at Siemens, General Electric (GE), China Resources Group and other Fortune Global 500 companies, and held management positions in sales, marketing, investment, operations and strategic management.
Mr. Zhang obtained Bachelor Degree from Hohai University in China, and EMBA in China Europe International Business School (CEIBS) and Cheung Kong Graduate School of Business (CKGSB). In 2009, he was personally awarded the "Global Outstanding Business Leader" Award by Jeff Immelt, GE CEO.
---