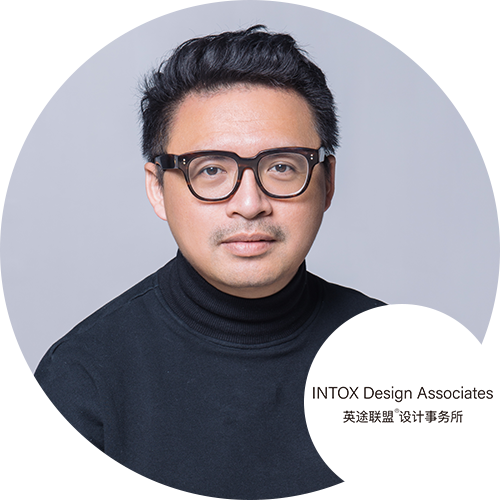 Eric Zhu
Creative Director
INTOX Design Associates
Eric Zhu, famous designer and curator in China, graduated from London University of Arts with a postgraduate degree in Interactive Multimedia in 2003. After graduating and returning to China, he set up INTOX Design & Associates in Shenzhen, focusing on lifestyle experience design and creative studies. INTOX Design & Associates not only provides creative services for many well-known consumer brands but is also skilled in linking art and design with social culture to achieve sustainable brand value.
As a well-known designer and creator in China, Eric has won many international design awards, served as the chairman of the Shenzhen Graphic Design Association and has organized multiple projects in the art and design field.
In recent years, he initiated the establishment of Shenzhen Fringe Art Center, promoting the all-round development of various cultures and arts through art curation and festival operation, establishing an interactive communication platform that continuously releases artistic vitality and creativity.
---
Event Introduction
Pack Talks
 · 06/16 (Day 3)
From Appealing to Branding
CC101 - Hall 18 1st Floor
Experience Maker | Thinking
Pack Talks
 · 06/16 (Day 3)
From Appealing to Branding
CC101 - Hall 18 1st Floor
Brands' Design Literacy | Ideation
14:30
[Panel Discussion] The Change Ongoing: China's Branding Design in Future
Amidst a century of transformation, Chinese domestic brands are gradually maturing and developing their unique design styles. Particularly in the food and beverage category closely tied to people's livelihood, an increasing number of brands are paying attention to the individual dietary needs of the Chinese population and incorporating innovative designs that align with Chinese culture and consumer habits into their branding and packaging. In the future, what will Chinese brand designs that evoke a sense of "affinity," while also being "stylish," and exuding a "branded feel" look like?