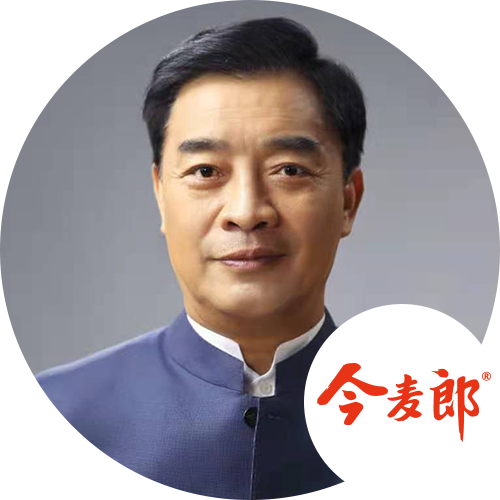 Xianguo Fan
Chairman of the Board
Jinmailang Group
Xianguo Fan, born in 1960, is a non-partisan, senior economist and chairman of Jinmailang Group. He was elected as a deputy to the 10th National People's Congress in 2003 and a deputy to the 12th National People's Congress in 2013.In September 2022, he was elected as a National Excellent Entrepreneur.In April 2023, Fan Xianguo personally donated 200 million yuan for the construction Dehui School.
He is also a visiting professor at Peking University, Tsinghua University, China Agricultural University, Nankai University, Hebei University of Technology, and Wuhan Institute of Technology. He is the vice-chairman of the Hebei Food Industry Association, the vice-chairman of the Hebei Grains Industry Association, and the director of the China Grains Industry Association.
As an outstanding representative of China's private entrepreneurs and the head of a large local convenience food company, Xianguo Fan has always attached great importance to innovation and the concept of "benefiting consumers".
To reshape the industry pattern with the innovative power, Jinmailang is keenly aware of the market demand. From the "Large Quantity Pioneer" Yi Tong Ban instant noodle series, "more suitable for Chinese people's physique" Liang Bai Kai, to the "0-fried noodle" the Ramen Way series. It has created a number of industry star products, and has grown rapidly at an amazing growth rate, becoming a miracle for the rapid growth of Chinese food industry enterprises.
Over the past 29 years, Chairman Xianguo Fan has cultivated Jinmailang into an important leading brand in China's convenience food industry. As a large digital FMCG company, Jinmailang is committed to becoming a company that is best at making products. Its industry spans three major sectors, including convenience food, flour, and beverages.
The company has been awarded the "Top 10 Value Companies for the Year 2022", "National Leading Enterprise of Agricultural Industrialization", "Top 500 Private Enterprises of China", "Top 500 Private Manufacturing Enterprises of China", "2019 China Brand Power Grand Ceremony-Leading 100 Brands" and "40 Brands in 40 Years of Reform and Opening Up", has created more than 20,000 jobs for the society, and paid accumulative tax for the country nearly ten billion. It has also stimulated the rapid development of related industries such as high-quality wheat cultivation, flour processing, packaging, and color printing, transportation and catering services, becoming a leading enterprise of agricultural industrialization and an important pillar of regional economic development.
It has made outstanding contributions to the construction of new socialist countryside and the solution of the "Three Issues" about farmers, agriculture and rural areas. He has been awarded "Model of Reform in Hebei Province", "Top Ten Outstanding Young Private Entrepreneurs in Hebei Province", "Top 100 Chinese Businessmen in the World", "Outstanding Entrepreneur in China Food Industry", "The Fourth National Township Entrepreneur"and "National Excellent Entrepreneur".
---
Event Introduction
Plenary Session
 · 06/14 (Day 1)
North Ballroom - Hall 18 1st Floor
A Time of Resilience