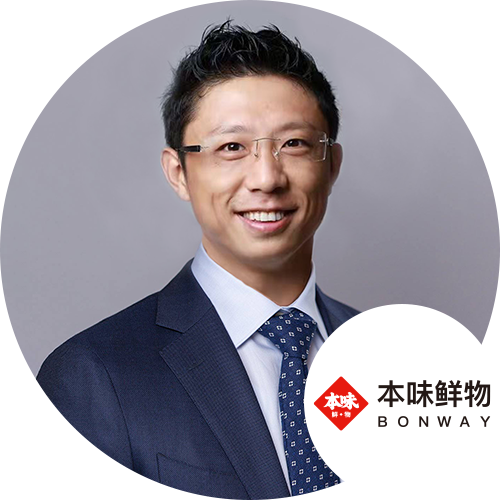 Tyler Xiao
Founder & CEO
BONWAY
Tyler Xiao is an experienced entrepreneur. In 2019, Tyler founded Bonway, a new consumer brand focusing on the research and development of low-temperature meat products, which focuses on the concept of Western prepared dishes and healthy, no-additive, pure meat grilled sausage. Within 2 years after its launch, the brand won the top1 sales in the category of baked sausage on Tmall Nov.11th festival. Within two years, Tyler led the team to develop dozens of low-temperature baked sausage products, and won the first place in the sales list of baked sausage category on Tmall on November 11, 2022, with the sales volume of the whole platform exceeding over 3000w. In 2022, the annual sales volume of Bonway has exceeded 200 million, and it has received tens of millions of yuan of A-round investment from Baorui Venture Capital and XiaoHongshu.
In 2014, Tyler founded Xian Life; a company focused on smart operation and investment of convenience stores. He successively promoted Bertelsmann and CDH to invest in Xian Life, and led Xian Life, Greentown Property and Shanghai Yiguo to establish a joint venture in October 2017, which wholly acquired Convenience with USD 84 million. After the acquisition, Tyler led the team to complete the upgrading and transformation of all Convenience stores, and introduced MegVI as a shareholder to improve the intelligent operation system.
Before starting his own business, Tyler served as senior vice President of Investment banking department of JPMorgan Chase. He has more than ten years of experience in international well-known investment banking, and many years of experience in financing, M&A and IPO, leading nearly 50 Chinese companies in the US and Hong Kong market financing and listing. Tyler graduated from Tsinghua University's School of Economics and Management in 2003 and was elected a member of the 18th Hunan Provincial Political Consultative Conference in 2016.
---