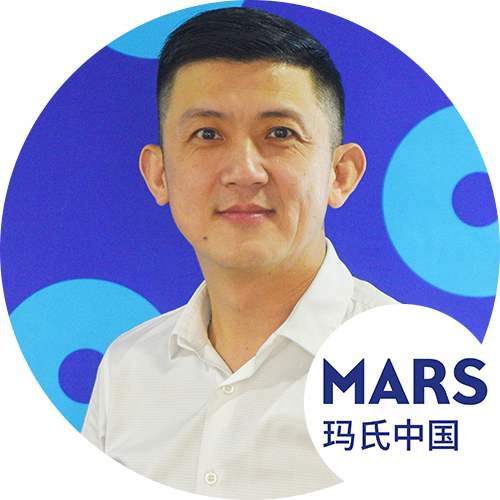 Larry Feng
President
Mars Wrigley China
Larry is a seasoned business leader with more than 25 years of experience in diversified industries and outstanding background in Finance.
He started his career in Kohler US, a world leading sanitaryware manufacturer, and spent the majority of his 15 years tenure in the Asia Pacific region. During that time span, as Fin. Lead, he has successfully co-led the massive growth in China and entry into the promising India market. He was the driving force for substantially enhancing the financial performance of Kohler Asia Pacific and spearheaded a number of M&A transactions and system implementations.
In late 2010, Larry joined Metro China as their CFO, overseeing not only the finance operations but also the supply chain, IT, legal, business development and Dcom.
In early 2013, Larry joined Mars' petcare segment as Royal Canin Asia Pacific CFO where he actively co-piloted the fast growth in the region while improving the value creation. As of late 2016, Larry became the CFO and Business Development Lead for Mars Wrigley China, where he has been instrumental for the business integration and category turnaround. Towards end of 2020, Larry has become the Mars Wrigley China President.
Larry holds a bachelor degree in finance & accounting from San Francisco University and a MBA from University of British Columbia. His wife and two lovely daughters live in Shanghai while he travels frequently to Guangzhou and Shanghai.
---