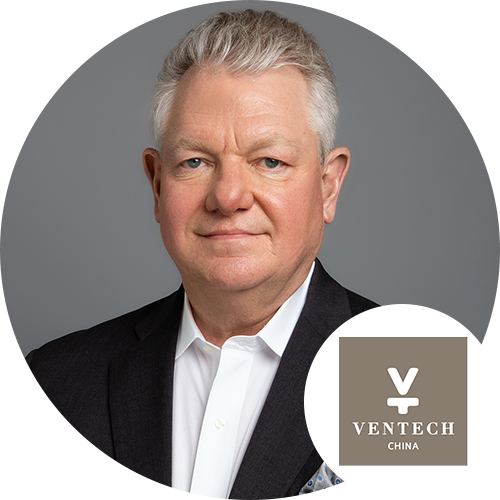 Curt Ferguson
Managing Partner
Ventech China
In 2021, Curt joined as a Managing Partner of Ventech China, together with Eric Huet and James Jin, they lead Ventech China investing in Consumer Markets, Fin-tech and Big Data, focusing on the fast-growing Chinese Consumer Class.
A former 38 year veteran of The Coca-Cola Company (TCCC), Curt was President of The Coca-Cola Greater China, Korea & Mongolia Business Unit (TCCC GC & K BU) starting in 2016. This operation covered more than a 1.7 billion population, directly employing more than 51,000 system associates and supporting over 500,000 additional jobs.
After he successfully engineered the refranchising to build an even stronger two bottler franchise system in China, Curt drove the Business Unit to become the fastest growing market for TCCC. Coca-Cola GC&K made it to the finalist of the 2018 and 2019 Woodruff Cup for Best All Around Performance across all the Company's Business Units.
Since joining Coca-Cola USA in 1983, Curt has served a wide range of executive positions in the USA and a number of ASEAN countries before being appointed Managing Director of The Coca-Cola Bottling Company of Egypt in 2000. In late 2003, Curt became Senior Regional Director for the Western Africa Region and was appointed President of the 27 county North and West Africa Division in January 2005. Later Curt's portfolio expanded to 34 countries to include the Middle East, Pakistan and Afghanistan as President of Middle East and North Africa Business Unit. Curt has been named to the Forbes Top Ten influential leaders list in the Middle East for six consecutive years. In 2012, his MENA Business Unit was awarded The Woodruff Cup, an award recognizing top company performance.
Curt sits on the Board of the Indiana University Foundation and Kelley Business School Dean's Advisory Council. Curt was recently awarded the Indiana University Distinguished Alumni Service Award recognizing Indiana's top alumni accomplishment in their field of endeavor.
Curt was Chairman of Coca-Cola Bottlers China Manufacturing Holdings Limited. He is a Director of the Consumer Goods Forum. He currently serves as Vice-Chairman of The American Chamber of Commerce in Shanghai. Curt has extensive experience as a Board Director for independent Coca-Cola Bottlers, Community and Business-based organizations.
Curt holds a Bachelor of Science degree from the Indiana University Kelley School. He is a graduate of the Executive Development Programs at Stanford University and the Wharton School.
---