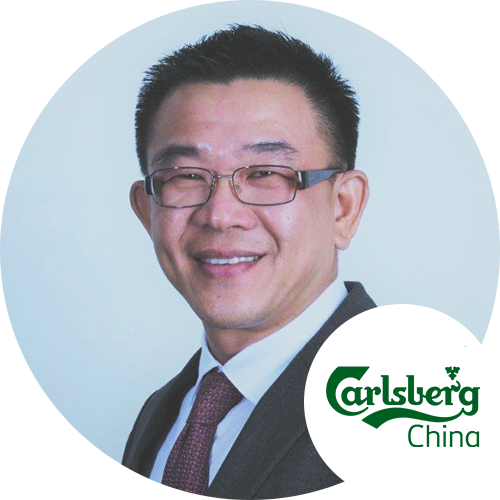 CK Lee
President
Carlsberg China
Mr. CK Lee is the President of Carlsberg China.
As the fourth largest beer company in China, with Chongqing Brewery Company (SH.600132) as its operation platform, Carlsberg China operates a supply chain of 26 breweries and a national sales network covering the whole country, boasting a strong brand portfolio of 'Local Power Brands + International Premium Brands'. IPBs include Carlsberg, Tuborg, K1664, Grimbergen, Brooklyn, Somersby, while LBPs are Wusu, Chongqing, Shancheng, Xixia, Dali, Wind Flower Snow Moon and Jing-A. This portfolio enables Carlsberg China to meet consumer needs in different scenarios and price ranges.
Under the leadership of CK Lee, Carlsberg China has been actively responding to market changes and outperforming the market in recent years, by continuously achieving growth in all 3 major business indicators, namely volume, sales and revenue. Carlsberg China has developed into largest single market of Carlsberg Group in the world. In 2021, Carlsberg China reported a volume of about 27.9mm HL, a revenue of 13.1bn RMB and profits of 1.2bn RMB.
Prior to joining Carlsberg, CK Lee served as President of Hilding Anders Asia and Managing Director of Hilding Anders China. Earlier, CK Lee is Managing Director of Heinz China. He also held management positions in Colgate-Palmolive China and Asia Pacific for a long period of time.
As a Malaysian, CK graduated from Northern University of Malaysia with a degree in Business Administration.
---